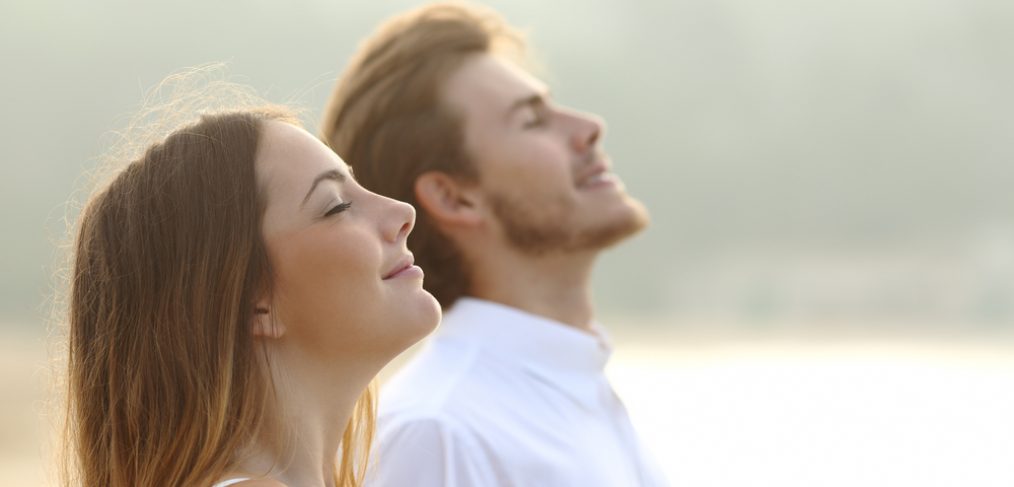 The Benefits of Deep Breathing
Chances are during times of stress, one or more people around you have told you to take a deep breath in order to help you relax. Maybe you did or maybe you didn't, but those individuals had a point. Deep breathing can do incredible things for the body. It may take some getting used to, but it's easy to learn and the efforts can be worth it.
Let's start with discussing how to actually do deep breathing. Close your eyes, breathe in deeply (and slowly) through your nose, hold it for a second or two, then breathe out through either your mouth or nose – whichever feels more comfortable to you – while counting to five. You can do this while sitting or lying down. Focus on your breathing, maybe repeat a mantra in your mind, or focus on something that makes you especially happy such as a destination you love. Now onto a few of the benefits.
You Can Relax
One of the worst feelings is being tense; you feel like every part of your body is in one giant knot. Deep breathing helps you relax, ease your muscles, and calm your mind.
You Can Ease Unpleasant Moods
Whether you're scared, upset, or just plain ticked off, deep breathing can help you get past the initial stages of that mood and anything negative that may come with it to get you to a better, calmer place. This can be especially advantageous if you're having a rough day at work. After deep breathing, you may be able to focus better on the issue at hand and may even come up with a solution if need be.
You Could Lower Your Blood Pressure
Stress can temporarily raise your blood pressure, but deep breathing can help get those numbers back to a normal level. Deep breathing on a daily basis may help you keep your numbers where they're supposed to be, especially during times of stress.
You Can Clear Your Mind
We go through so much on a daily basis, so it's understandable how our mind can get cluttered. Deep breathing allows you to clear your mind, refocus on the positive, and move forward in a calm and rational manner. This can be excellent in every aspect of life from home to relationships to work. A mind that isn't cluttered is one that's better able to be more aware and in the present moment.
You Help Your Body Overall
You've probably heard by now how many diseases and conditions may be made worse by stress. Considering deep breathing helps to ease your stress level and improve your mood, that, in turn, could have a positive effect on your body as a whole.
Deep breathing is all about mindfulness and getting you to a place where you feel better than you did before you started. Try out different methods and don't overthink the process. Once you start, chances are it will become a habit you will want to keep and make a part of your daily routine.