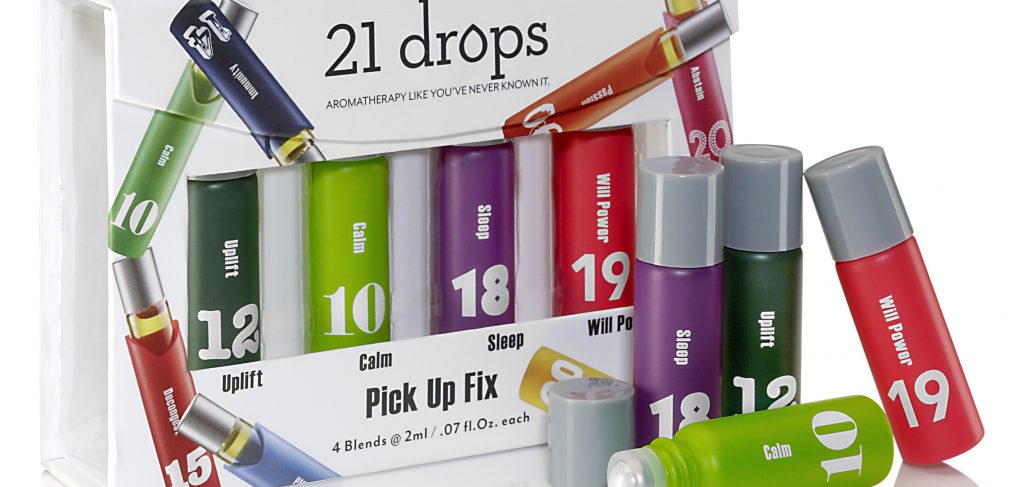 Aromatherapy has been a method of healing and relaxation for centuries. While there is little known about the history of aromatherapy, the Egyptians are credited with inventing one of the first distillation devices that were used to extract oils from plants. Aromatherapy has come a long way since then. Resveralife is thrilled to have 21 Drops as one of our lifestyle partners.
21 Drops is a pioneer in the field of modern essential oil therapy. Founder Cary Caster has dedicated her life to the study of plants and nature. Cary began the journey that would lead to the formation of 21 Drops as a horticulture major at the University of Florida. She pursued a graduate degree in ethnobotany and subsequently went on to achieve clinical degrees in anatomy and physiology. Her extensive knowledge is the foundation upon which 21 Drops was built. Cary moved to England in pursuit of her certification as an Aromatherapist from the Traditional Chinese Medicine and Aromatherapy center. Cary didn't stop there; she went on to France for an Advanced Clinical Certification from Essential Oil Research Consultants.
Cary not only possesses an incredible array of academic accolades and wisdom, she also has a profound passion for the healing properties of essential oils. It is this blend of knowledge and passion that make 21 Drops a uniquely modern way to heal, calm, soothe and invigorate your body. While diet and exercise are tantamount to feeling and looking healthy, your mental health is equally important. Aromatherapy from 21 Drops uses essential oils that have been sourced from sustainable, indigenous habitats. The standard of quality that 21 Drops maintains is unparalleled by any other essential oil companies. Every 21 Drops solution is pre-blended using distinct essential oils and use organic jojoba oil as the carrier. These solutions are all targeted to treat specific concerns, ailments and aspirations.
Because 21 Drops is meticulous about creating the perfect concentration of the correct essential oils, the blends work in synergy to deliver their targeted promise, resulting in a healthier mind and body. What makes 21 Drops a modern way to experience aromatherapy is not only the extreme care and consideration that goes into every blend, but it is also the packaging. Every oil blend is packaged in an airtight, leak-free glass bottle with a roller top. 21 Drops has made sure that aromatherapy is something you can easily and conveniently carry with you because sometimes, you really need an extra boost of inspiration when working on difficult project or a calming blend after a stressful meeting. The fun, lively packaging makes these perfect to toss right into your bag the same way that you do your favorite lip gloss and you never have to worry about leaking or spills.
Cary is not only the founder of 21 Drops, she also now sits on the board of the Alliance of International Aromatherapists and is frequently featured as an essential oil expert by the Huffington Post, Vanity Fair and Martha Stewart Living. In addition to all of the success 21 Drops and Cary Caster already have, they have achieved the following major achievements:
HBA IPDA Award Finalist in 2011

Pantone Color Design Award Winner in 2011

Chosen for Oprah's O List in 2011

Featured in Marie Claire in 2011

Top 5 GLOSSYBOX Office Obsessions in 2013

Dr. Oz named Passion Scent from 21 Drops as one of his favorite zen scents in 2014

Yoga Journal names 21 Drops a "Must-Have for Yoga" in 2015
Resveralife boutiques place an emphasis on health for your total body in the form of exercise equipment, apparel, tea, candles and aromatherapy. With 21 Drops as one of our lifestyle partners, you can stop and take a moment to yourself no matter where you are as you live your active life.