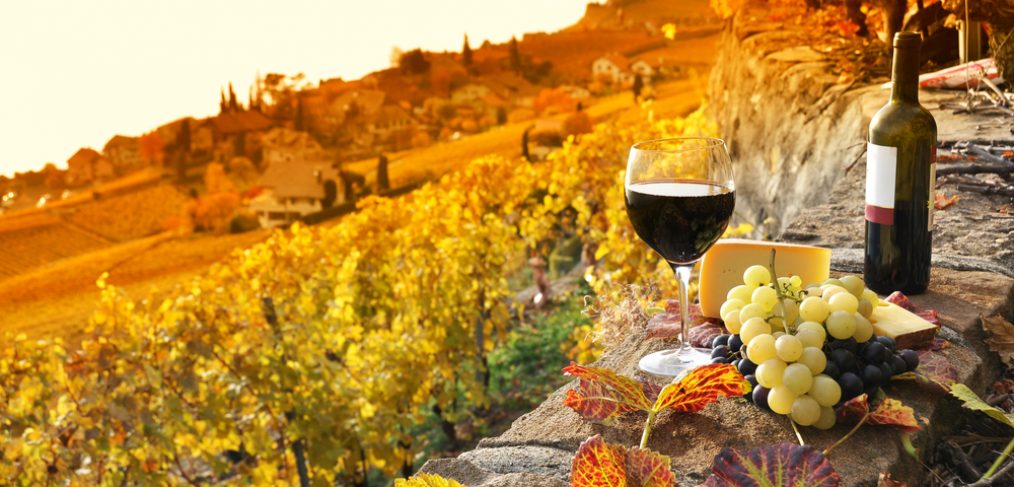 Summer to Fall Wines
The shift of one season into another is the perfect time to add some variety and change up your routine. Slowly, the days get a bit shorter and the air a little crisper. Fall is the perfect time of year to enjoy the changing scenery on your back porch with a relaxing glass of wine. With summer ending, and the weather becoming cooler, you may crave wines with a bit more body and substance than traditional summer wines have. Rose and white wines are popular during the summer and red wines are more commonly associated with winter. With fall bridging the gap, what wine varietals transition seamlessly from summer to fall? Below, Resveralife provides three suggestions for summer to fall wines.
Merlot
Though it is several months until winter, fall sees warm weather out and welcomes cooler temperatures. A smooth, round texture is characteristic of Merlot wine, which some experts consider to be the perfect "introductory" red wine for beginners. Merlot has very soft tannins, which is what is largely responsible for the wine's smooth finish. Fruit notes typical of Merlot wines include blackberry, plum and some herbal flavors.
Cabernet Franc
One of the most popular wines worldwide is Cabernet Sauvignon, but this complex, highly tannic and full-bodied red can be a bit heavy for fall. Cabernet Franc is genetically the parent of Cabernet Sauvignon and it is often overlooked. However, Cabernet Franc is the perfect summer to fall wine as it is a lighter, brighter and less tannic red wine than its offspring, Cabernet Sauvignon. The main note in Carbernet Franc is often raspberries, though you may find leafy green, earthy or smoky aromas present as well .This is an elegant wine that smells like fall and is evocative of all the flavors and scents that define the fall season.
Oaked Chardonnay
Just because red wine tends to be what people gravitate to when cooler weather hits does not mean that you can't enjoy a white wine during fall. Chardonnay tends to feature fruit flavors of lemon, pear, apple, pineapple, peach and passion fruit. An oaked Chardonnay is an excellent summer to fall wine as it is a rich, full-bodied white wine. In addition to the fruit flavors, oaked Chardonnays have flavors such as creme brulee, caramel, butter, caramelized sugar and pie crust. These flavors combined with the added richness and buttery texture of oaked Chardonnay make this wine one of the perfect summer to fall transition wines.
When it comes to wine, the "rules" can be a bit overwhelming, but there are guidelines that help you receive the most enjoyment possible from the wines you drink. Summer to fall wines tend to be heavier and richer than their summer counterparts, while still retaining some light crispness. Remember that the only real "rule" to drinking wine is that you should drink what you enjoy and what brings you pleasure. Experimenting with different wines during different seasons help broaden your horizons and may introduce you to wines that become your favorites.