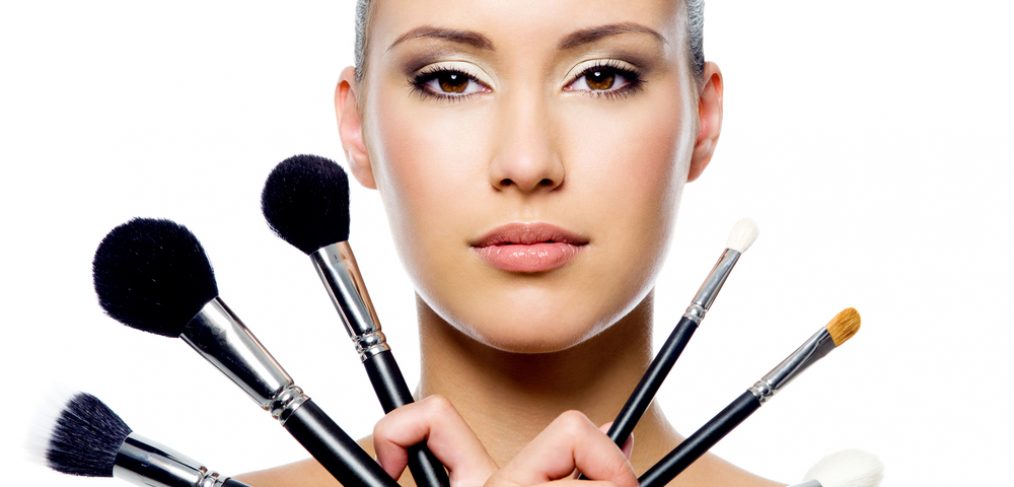 Resveralife Look Well: Makeup Tips for Acne Prone Skin
It would be wonderful if you could use some magic potion and rid your skin of pimples and blemishes. Sadly, there is no such magic cream or face wash that will give your acne prone skin and immediately flawless face. Luckily, there is makeup. Covering up your pimples and zits may seem daunting or overwhelming, but there are some tricks that beauty insiders know to help ensure your makeup application isn't too heavy, cakey or unrealistic looking. This Resveralife Look Well Guide has a list of the top tips for applying makeup to your acne prone skin.
Prep and Prime
You know that you should always apply makeup to a clean face. Also, you should wash your hands just before applying your makeup. If you have acne prone skin, the last thing you want to do is introduce more bacteria to your face. A clean face and clean hands help reduce the chance of spreading further bacteria. Next, if you want to, use a toner that is free of alcohol. A toner can help soak up excess oil prior to makeup application. Finally, make sure your skin is well moisturized because this helps your makeup glide on more smoothly and evenly.
Foundation and Concealer
Before you can apply makeup, you have to select it and when you opt for the best makeup types for acne prone skin, it makes application that much easier. Renowned skin expert Paula Begoun suggests several formulas that generally work very well on acne prone skin. In all of your makeup, from foundation to bronzer, there are certain things to avoid. Begoun advises that it is very important to avoid alcohol-based or fragrance loaded  skincare or makeup products. Because alcohol is drying, it actually stimulates the skin to produce more oil, which is definitely not what you want. Additionally, Begoun suggests that you stay away from thick formulations such as creams, sticks, pancake makeup or cream-to-powder formulas. That advice is not only for your foundation, but all of your products like blush, bronzer and concealer.
So what formulations do work for acne prone skin? Begoun suggests using liquid foundations such as Urban Decay Naked Skin or Rimmel London Stay Matte. While you might be inclined to heavily cover your face with makeup, experts advise strongly against this. Famed makeup artist Lisa Eldridge recommends finding a medium coverage foundation that sheers out well and leaves your skin looking like, well, skin. She states that you should put on your foundation without worrying about your spots, but just to achieve an even coverage for radiant skin. Next, use a concealer to spot conceal your blemishes. Eldridge spends a good deal of time applying concealer with a tiny brush to cover the spot, then she blends outward to ensure the coverage appears seamless.
Blush and Bronzer
You don't want to leave your face looking one-dimensional with just the foundation and concealer, so you add some color with blush and bronzer. Though liquid foundation is recommended for acne prone skin, gel, liquid or cream blushes and bronzers are not suggested. Rather, stick to powder products when adding color to your face. Additionally, sticking to a matte powder product is your best bet as matte colors do not enhance the appearance of pores the way that shimmery products do.
As with any skin type, it may take a lot of trial and error before you find products that work with your skin. If you want to get a jump on figuring out what products may work best for you, stay tuned to your favorite Vine Vera channels for a comprehensive list of skin care and makeup products as well as their ingredients.