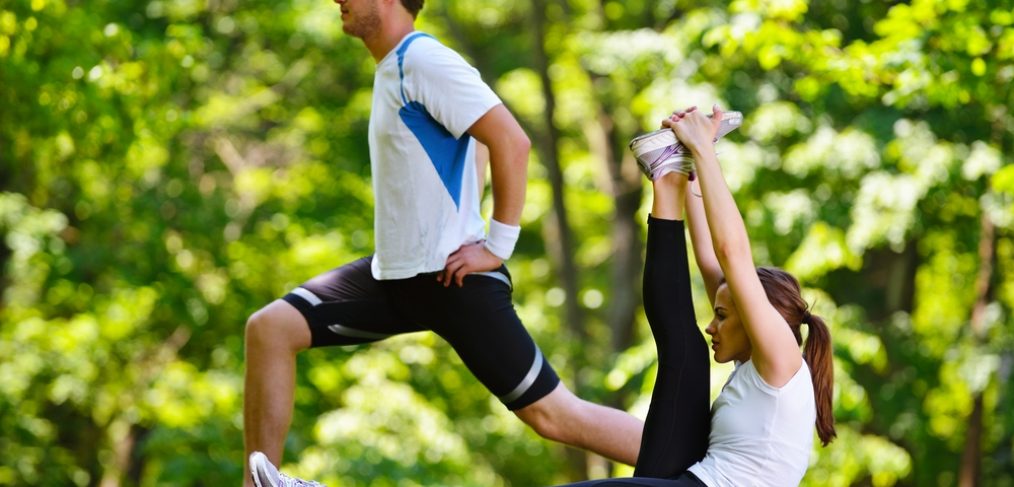 Resveralife Live Well: Best Outdoor Exercises
The sun is shining bright, the grass is turning green once again and the birds are chirping happy songs. It's spring. Most people look forward to heading outdoors as soon as the weather is nice enough. Make your outdoor time do double duty by planning not just to get some fresh air and vitamin D, but a total body workout as well. This Resveralife Live Well Guide highlights the best moves that will work your entire body while you enjoy the refreshing and invigorating spring weather.
Walk/Jog/Run
A simple walk around your neighborhood or along a local hiking trail help you to get in shape. You most likely know that walking/jogging/running is great to help shed pounds and burn calories, but you may not be aware that there are significant benefits to your mind as well. During cardiovascular exercise, your heart pumps blood to other organs in your body. One of these organs is the brain. The oxygen and other nutrients can improve your clarity, mood and memory. As little as 30 minutes is all it takes to get enhanced brain power.
Park Bench Push-Ups
Work the arms, chest and core with a twist on the classic push-up. Begin by placing your hands on the edge of the park bench and walk your feet out. Stop when your legs are fully extended. Bend your arms and lower your chest. Repeat 10 times. Beginners may want to stick with three reps, while those with a bit more strength may complete as many as 10 reps.
Park Bench Tricep Dips
Tricep dips work the arms, specifically as the name suggests, the triceps. Begin by sitting on the bench and placing your arms firmly behind you shoulder-width apart. When your arms are in place, slide off of the park bench and slide forward. Some prefer to fully extend their legs while completing this exercise while others find it more beneficial to keep the knees bent. Straighten your arms then bend your elbows and entire lower body until the elbows reach a 90 degree angle. Push yourself back up and that counts as one rep. Aim for two to three sets of 15 reps each.
Park Bench Mountain Climbers
Take a twist on regular mountain climbers and use the park bench to support your weight. Begin in the same position you would for a park bench push-up with your palms on the park bench and your legs fully extended. From this position bring your knees to your chest switching legs each rep. You can repeat sets by the number you choose (15 complete climbers is a great place to start) or simply do this as a timed exercise and spending about 30 seconds per set.
Getting outside and into nature helps so much more than your body. Strengthen your body, and mind, by getting out of the gym and into the fresh air. As an added bonus, your daily dose of vitamin D helps you strengthen bones naturally as you strengthen your muscles. If it's been a while since you last exercised, it is a good idea to consult with your doctor to make sure that you get in shape in a safe and healthy way.