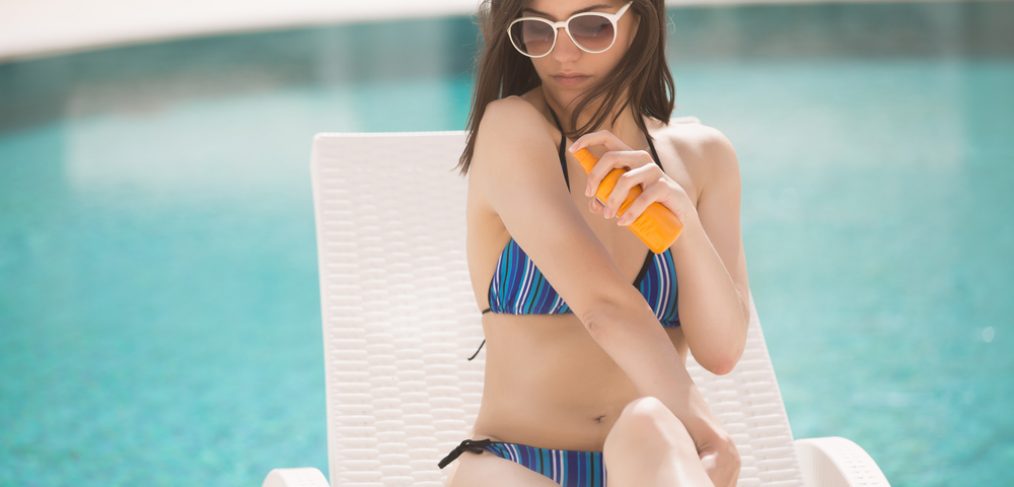 Protect Your Skin from UV Rays and Chemicals with Safer Sunscreen
Wearing sun protection everyday is crucial if you want to age gracefully and keep your skin healthy. However, you might be leery of using a sunblock every single day due to the potential damage they may cause. There are those who believe that sunscreen does more harm than good due to the chemicals it contains being absorbed into the skin. But, you may not have to choose between no sun protection and sunscreens that penetrate the skin. Researchers at Yale University have developed a sunscreen that remains on the surface of the skin, making sun protection safe and simple.
What are Sunscreens and How do They Work?
Sunscreens are products that combine various ingredients for the purpose of preventing UV rays from reaching your skin. There are two types of UV rays: UVA and UVB. UVB rays are primarily responsible for causing visible burns, while UVA rays cause deeper skin damage, leading to signs of premature aging such as wrinkly or saggy skin.
Sunscreens use SPF (sun protection factor) to indicate how well a sunscreen protects your skin against damage from UVB rays. According to the Skin Cancer Foundation, SPF serves as a guide for how long you can safely expose yourself to the sun after applying sunscreen. "Here's how it works: If it takes 20 minutes for your unprotected skin to start turning red, using an SPF 15 sunscreen theoretically prevents reddening 15 times longer – about five hours."
What is "Safer" Sunscreen?
There is some general concern that sunscreens may actually do more harm than good. Some claim that the use of sunscreen creates a vitamin D deficiency, though many dermatologists do not believe this to be true. The other concern regarding sunscreen is that the chemicals within the sunscreen are absorbed into the skin thus entering the bloodstream and having deleterious effects. Nano particles that are designed to reflect or absorb cancer-causing UV rays may cause hormonal problems if they enter into the bloodstream, and some believe that this actually increases the risk of skin cancer. The dilemma becomes determining whether sunscreen protects against or encourages skin cancer.
Researchers at Yale University set out to address the problem chemical absorption and have created a sunblock that uses nano particles that are bio-adhesive. This means that rather than sink into your skin, sunblock remains on the surface of your skin. To make this possible, researchers at Yale developed nano particles with a surface that is rich in aldehyde groups. Aldehyde groups are what allow these nano particles to stick to the skin, not penetrate beneath it. Michael Girardi, co-author of this study, explained the motive for the research and the results stating, "commercial chemical sunblock is protective against the direct hazards of ultraviolet damage of DNA, but might not be against the indirect ones. In fact, the indirect damage was worse when we used the commercial sunblock."
What are the Benefits of "Safer" Sunscreen?
If larger particles of titanium dioxide and zinc oxide are used in sunblock, they do prevent the product from sinking into the skin. However, many people won't use these sunblocks because they are a very opaque white color. With the new Yale sunblock, there are nano particles (which makes the sunscreen transparent) that merely stick to the skin's surface as opposed to going deeper. Major benefits of this new sunblock are:
Does not penetrate into the skin or enter the bloodstream
Is waterproof
Is transparent.
When you protect yourself from ultraviolet light, you maintain healthy, youthful skin. With this promising development from Yale University, you can wear your sunblock each day without worrying about any damage that the chemicals may do to your body. Add sunscreen to your daily routine and apply about 20 minutes before heading out the door. Use about one ounce (the size of a standard shot glass) of the product and if you are going to be in the sun constantly, reapply every two hours or after immersing yourself in water.