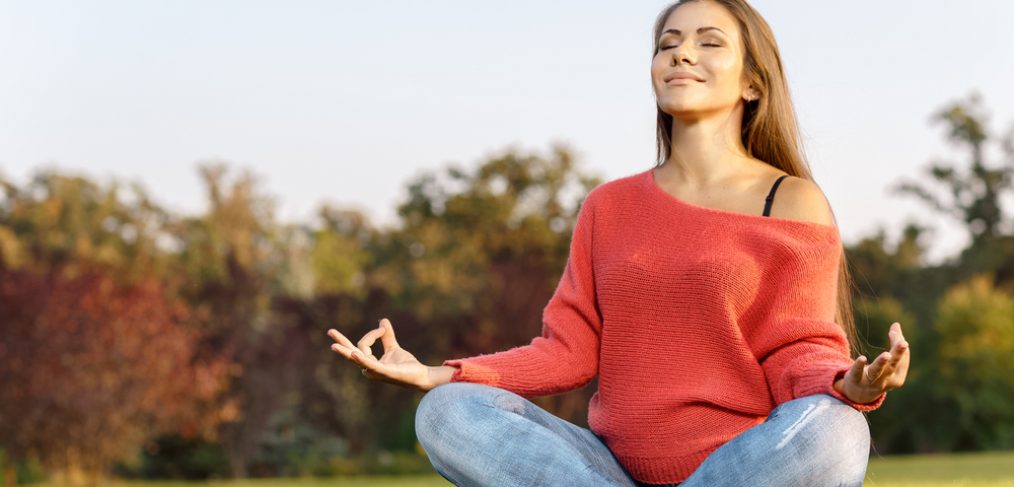 Meditate For Clear Skin
If you put on the T.V. these days, it is hard not to see Ellen Degeneres. If you miss her daytime talk show, you can always catch her doing Oil Of Olay commercials, showing off her age-defying skin, or in her Amex commercial, meditating over a pair of socks that she was charged for twice. From these two examples, it becomes clear that Ellen DeGeneres is known for two things, good skin and meditation. Did you ever think these two things might be related?
Meditation, Stress and Your Skin
You've heard it a million times, stress is not doing you, or your skin any favors, but how do you avoid stress? While that may be impossible, there are ways to lessen it. Meditation anyone?
Dr. Jeannette Graf, MD and assistant clinical professor of dermatology at the Mount Sinai Medical Center says, "Meditation is great for everything. There's nothing like it. For starters, it settles you so you're in a state of deep relaxation and you're breathing. Meditation helps every single cell in the body, and it helps your skin." Graf explains that deep breathing adds oxygen to skin which is, "the key to help boost the actions of the cells to act normally and with great health." She goes on to sing the praises of meditation, mentioning its positive effects on blood pressure, body, and mind.
Meditation Lessens Negativity
The popularity of meditation has grown exponentially in the past 30 years. Research from the University of Sheffield found that relaxation sessions, meditation and cognitive behavior therapy can benefit people suffering from eczema. psoriasis, acne, and vitiglio. In one such study, individuals suffering from psoriasis were asked to listen to meditation tapes while receiving UV light treatments. They were found to have healed four times faster than non-meditators. It was determined that this was caused by meditation's ability to reduce the stress that initially caused psoriasis and helped to trigger the body's ability to repair itself. Meditation can reduce wrinkles and slow the aging process, brightening you skin's complexion. It will also help you feel younger by relieving tension related ulcers, headaches, muscle aches, and joint problems.
How Do You Start?
Good skin? You're in! Meditating can be done anywhere at anytime. Just focus your mind and center your breathing. Try to clear your mind and concentrate on each breath as you inhale and exhale, excluding other thoughts. You don't even need a quiet room, candle, or a lot of time. Graf enthuses, 'First of all, a yoga class is a moving meditation, so find a yoga class nearby and pop in. Yoga is amazing for your skin. If you'd rather practice privately, you can buy guided meditation on iTunes and listen anywhere.
Are you a good skin guru? If you are, we want to know your secrets. Tell us what meditation has done for your skin. We love to hear from you.