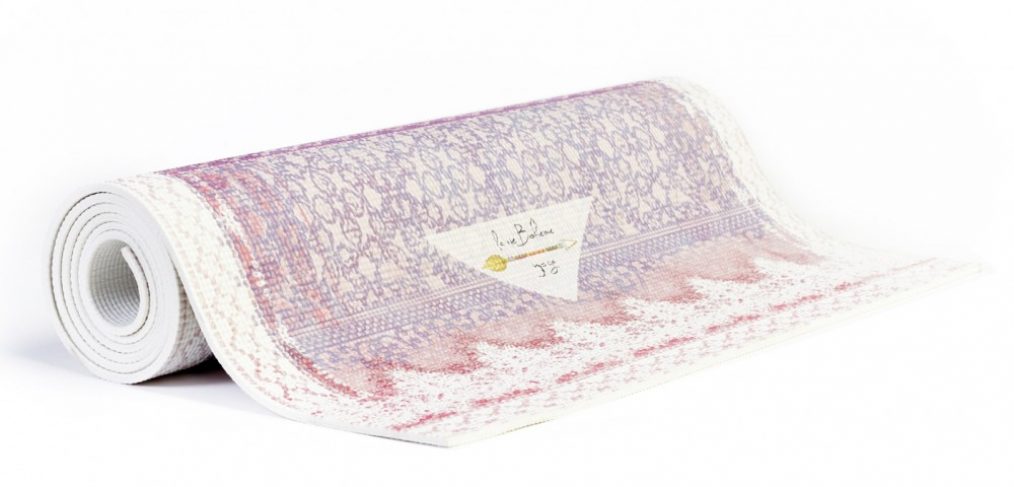 The practice of yoga encompasses physical, mental and spiritual discipline. Yoga originated in India, where it has been practiced for centuries. Practicing yoga is beneficial for all individuals as it is a safe, low-impact form of exercise. But yoga goes beyond physical exercise: it helps clarify your mind and fosters a deep sense of relaxation. Resveralife is excited to offer exclusive mat designs that represent the beauty of yoga.
Designed by the Resveralife design team, Resveralife currently offers two yoga mats designs: a Mandala Mat and a Dream Catcher Mat. A celebration of strength and unity is captured in both designs. The word mandala is a Sanskrit term that means "circle" or "discoid object". A mandala can be defined externally as a schematic visual representation of the universe and internally as a guide for several psychophysical practices that take place in many Asian traditions, including meditation. The beautiful mandala on our mat is meant to inspire completeness while focusing on your wellbeing. The origin of the dream catcher goes back to the Anishnabe Indigenous Tribe, where an elder had a vision of a spider's web in a hoop with a feather and bead attached that would catch the bad dreams of the tribe's people while letting good dreams pass through. Our dream catcher mat will remind you to only let positive thoughts guide your life.
The style, prints and materials in Resveralife yoga mats are certainly part of what distinguishes these mats from others, but it is not only the aesthetic appeal that is different. All yoga mats are made with natural rubber and microfiber, and are machine washable. Designed to grip and at a 24" x 69" size, they are ideal for all variations of Yoga, Bikram, Pilates, meditation and general exercising.
Resveralife encourages a lifetime of healthy habits that keep you looking and feeling your best. All yoga mats have a limited lifetime warranty, guaranteeing that you have years of health and wellness in every mat.
With Resveralife mats you invest in yourself and your well-being. Practicing yoga is an incredible way to take a bit of time to relax, tone and center yourself in the midst of your busy life. Available in Resveralife boutiques.