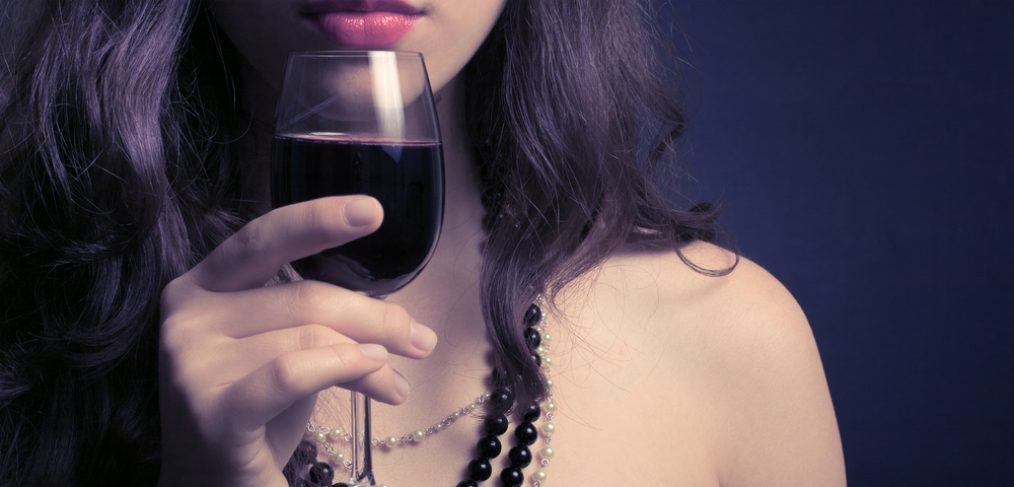 Red wine contains an antioxidant that is believed to help in the treatment of acne. Vine Vera reviews a new study which states that red wine is a major enemy of acne because of the presence of an antioxidant known as Resveratrol. Resveratrol has certain acne-fighting properties and is usually found in the skin of red grapes. Thus, this ingredient automatically finds its way into red wine and it hinders the growth of the bacteria which causes acne.
Resveratrol is the same substance that has become one of the "darling ingredients" of the skin care world because of its anti-aging benefits. Many doctors have also recommended drinking red wine because of the health-heart properties that Resveratrol has to offer. Furthermore, Resveratrol prevents the growth of free radicals that can cause tissue or cell damage in the body.
This study was conducted by researchers from the University of California Los Angeles (UCLA). According to a report in The Independent Journal, the UCLA experts tested the acne fighting properties of red wine by using the blood samples of healthy volunteers who did not have such skin conditions. It used this blood to test the ability of Resveratrol in inhibiting the growth of acne causing bacteria and found that Resveratrol was actually effective. However, it is important to note that the best acne fighters were not just centered around Resveratrol. The report suggests that the best results were derived when Resveratrol was used in combination with Benzoyl peroxide. Benzoyl peroxide basically works by creating free radicals which kill the acne-causing bacteria.
The team grew acne-causing bacteria and then used different combinations of Benzoyl peroxide and Resveratrol to see which combinations worked the best. These cultures were monitored for 10 days to record the level of bacteria growth or bacteria killing. Benzoyl peroxide displayed a great ability to kill acne-causing bacteria in all concentrations, but its effects were short lived. On the other hand, Resveratrol did not display a decent killing capability, but it managed to inhibit bacteria growth for a longer period of time.
Initially, experts were against combining Resveratrol and Benzoyl peroxide because Resveratrol is a known anti-oxidant and Benzoyl peroxide is an oxidant. Thus, it was thought that they would cancel out each other's effects. However, reports suggest that this was not the case. They proved to be a formidable combination because they portrayed anti-bacterial activity in the initial stages as well as a sustained bacterial growth inhibition.
According to Dr. Emma Taylor, one of the researchers associated with the UCLA study, the study shows that combining antioxidants with oxidants can enhance the effectiveness of each ingredient in fighting bacteria over a long period of time. This study should also lead to the development of acne treatments that are less invasive.
Dr. Jenny Kim, the professor of clinical medicine at the Geffen School, states that adding these two ingredients was quite similar to combining the best ingredients from both words and using a two-pronged attack to deal with acne-causing bacteria.
Taylor mentioned that she hopes that their findings lead to the development of a new category of acne therapies are based on antioxidants. The next steps of this research involve laboratory testings to better understand both compounds and their acne-fighting capabilities.