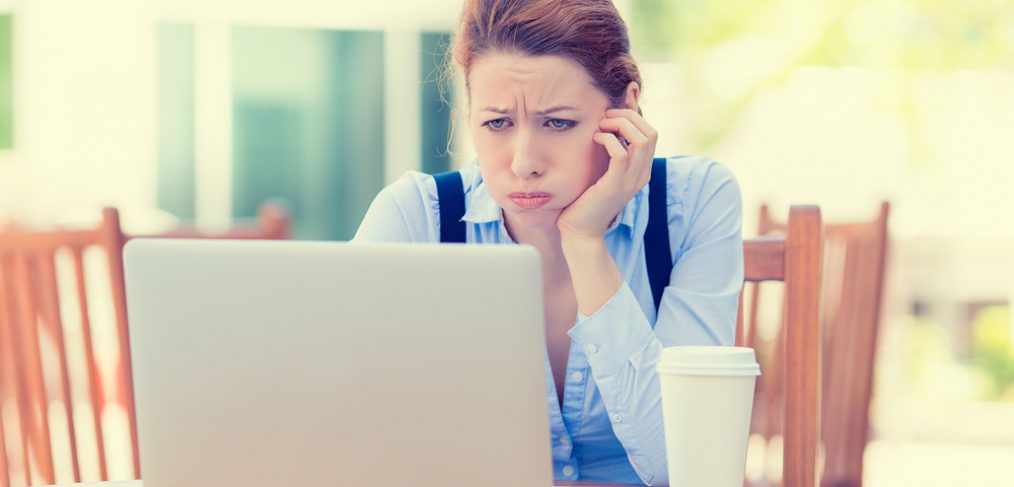 Beauty is surrounded by many rules, guidelines and myths and it can be daunting to keep up with everything that you are or are not supposed to be doing to and for your skin. If you've ever heard that squinting your eyes can cause fine lines and wrinkles, you've heard correctly. This is one beauty myth that is absolutely true. Keep reading to find out why squinting causes more fine lines and wrinkles and what you can do to prevent additional wrinkles under and around your eyes.
Does Squinting Cause Fine Lines and Wrinkles?
Unfortunately, squinting really does lead to more fine lines and wrinkles. When you squint, whether you're trying to watch TV, read your book and check emails on your computer, you are contributing to more fine lines and wrinkles around your eyes. Dawn Davis, M.D, a dermatologist at the Mayo Clinic in Rochester, Minnesota says "…when you squint the muscles around your eyes grow stronger, and it's kind of like a workout; therefore, the overlying skin will wrinkle."
How to Prevent Wrinkles
The skin under and around your eyes is thinner and more delicate than the skin on the rest of your face, so it is more susceptible to fine lines and wrinkles. While you can never prevent all wrinkles, there are some lifestyle changes you can make to keep yourself from squinting as often and causing more fine lines than necessary.
Get an Annual Eye Exam – Often, squinting is a response to not being able to see properly and visiting your optometrist once a year is an excellent way to make sure that your vision is in check. Your optometrist will be able to provide you with prescription glasses, sunglasses or contacts so that you can see clearly without having to squint.
The Sun – You're probably excited about how close spring is because you can bask in warm weather and sunlight, but the sun is another primary cause of squinting. You can prevent squinting due to the sun by wearing sunglasses and hats to keep the sun out of your eyes.
Move Away From the Screen – Computers are amazing and you probably can't imagine your life without one, but they can be quite hard on your eyes. Dr. Julia Tzu of Wall Street Dermatology in New York City, New York suggests that you sit about 1.5 to 2 inches away from your computer screen to help prevent eye strain. Additionally, you should take two to three quick breaks away from your computer screen every hour to give your eyes time to rest, according to New York City based dermatologist, Dr. Janet Prystowsky.
Squinting does indeed cause fine lines and wrinkles, but you can fight back against them by making the above lifestyle changes. To most effectively reduce fine lines and wrinkles under and around your eyes, you should combine the above advice with a high-quality anti-aging eye cream. Put on your glasses and step away from the computer once in awhile to reduce the amount of time you spend squinting, and ultimately to reduce fine lines and wrinkles.