ONE WRINKLE REMOVAL ANTI-AGING FACIAL
WITH MICRODEMABRASION AND OXYGEN TREATMENT
LOCATED INSIDE THE MISSION VIEJO MALL
ACT NOW – LIMITED TIME REMAINING

Call Now
GRAND OPENING LIMITED TIME OFFER
Only $34.95
( $149.95 Value)
76% OFF
FACIAL TREATMENT INCLUDES:
Clinical Skin Analysis
45 minute custom facial
Dual-cleanse with antioxidant rich cleansers
Deep exfoliation using Microdermabrasion
Botanical treatment infused with thermal technology
LED-Infrared Technology
Non-Invasive Oxygen Injection Treatment
[contact-form-7 id="5580″ title="Mission Viejo"]
OUR CUSTOMERS SHOWING OFF THEIR AMAZING BEFORE & AFTER RESULTS

*Original photos have not been digitally enhanced or altered
CUSTOMERS SHARE THE LOVE

"I get facials on a regular basis and pay as much as $100 per session. I was pleasantly surprised that the quality of the Resveralife facial was just as good for an incredibly discounted price. For that reason alone, I will be back!"
- Barbara M.

"When they told me the results would be instant, I was skeptical but you can really see the difference! I've never gotten so many compliments. My face was absolutely glowing!"
- Tina B.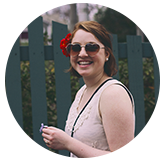 "Resveralife has a great facility, amazing tools, and a professional staff. The overall experience was relaxing and well worth the price."
- Patty F.