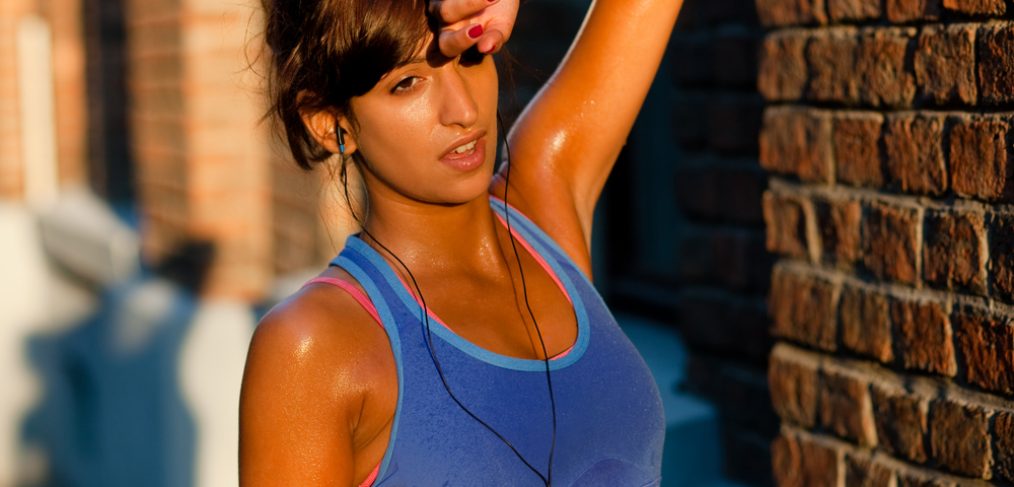 Is it getting hot in here?  Survey says, "It's getting hot in here."  Although summertime is a great time for freedom and the great outdoors, there are a few days when even the most dedicated athlete or worker needs to take a break.  When temperatures in the body reach 104 degrees F or higher, cellular damage from the heat will start to occur after about 30 minutes. Since 1979 the death rate from heat-related causes is 0.5 per one million.  But by taking the proper steps, we can get that number down to zero.
Children In Hot Vehicles
It's tough to be a parent.  You can't leave children at home alone and babysitters are expensive, but sometimes you need to leave the house.  Small children require extra schlepping.  Even if there is not a stroller involved, there is the carrying, holding hands, and constant urging to walk faster and not to veer into oncoming pedestrians or vehicular traffic.  Then, once the child  is in the store, there is always the possibility that they will stray or find some product that they just can't live without, hence the unavoidable meltdown.  It is so  tempting to leave them in the car, walk in the store come out and be done with it.  But beware, long lines and indecision could often cause the time you spend in the store to grow, and the more time in the store, the more dangerous it becomes for the child.  And keep in mind, a car can reach 110 degrees even if temperatures are in the 60's.
Work
We all need to make the rent at the end of the day and, for many of us, taking days is not an option. Workers that work in a hot environment are prime candidates for heat illnesses and injuries.  Heat  can also cause occupational hazards, like when safety glasses get fogged up or sweaty palms cause a loose grip of tools and machinery.  Highest at risk are firefighters, construction workers, miners, and bakery workers among others. Workers over 65 or who are overweight or have high blood pressure are more at risk than others.
Athletes
The American Health Association advises that the average person gets 4 hours of cardio a week.  Many of us see this as a point of no contention.  They will religiously aim to do a minimum of exercise weekly or daily and may claim to not "feel right" if they don't.  It is true, that exercise can become addictive. Some miss the rise in endorphins, some miss the routine. The same can be said of athletes.  In blind dedication to a sport or dream, many athletes may push themselves to play and train on days when it is better not to. People exercising in a hot environment are among the most prone to heat exhaustion. There were 5 player deaths in America from 1931 and 1958.  There were 103 player deaths in America between 1960-2000.  Heat exhaustion rates are highest for athletes who play high school football.
What Can We Do?
Don't make the mistake of trying to do too much on the first hot days of the year.  Do a portion of what you need to and take a break; your body will build up a naturals resistance.Keep yourself hydrated, and skip the alcohol. Do not leave children, elderly people or pets alone in a parked car.  Use cool compresses and keep physical activity to a minimum.  Symptoms of heat exhaustion include paleness, nausea, headache, muscle cramps and heavy sweating.  If you see someone exhibiting these signs, move them to a cooler area and get medical assistance.  There is a 100% chance survival rate for heat exhaustion when proper treatment is given.